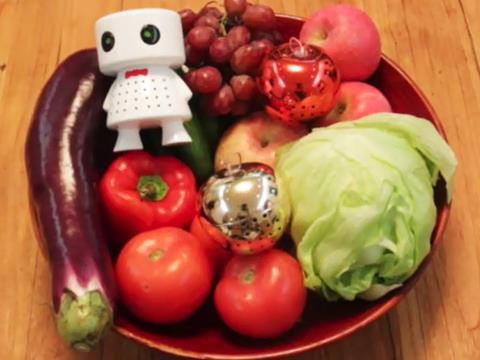 An Israeli start-up has launched a Kickstarter crowdfunding campaign to bring a new powder to market it claims can extend the shelf life of fruit and veg by as much as four weeks.
Phresh has a $20,000 fundraising target to develop its Food Protectors product, which uses an organic, non-toxic powder made from essential oils to eliminate bacteria and fungi on fruit and veg to extend shelf life and help reduce food waste.
The powder is inserted into the Food Protector, a container in the shape of an apple or a robot, and gradually dissolves into the atmosphere when placed next to fruit and veg.
Phresh claims the powder can extend the life of potatoes by as much as 27 days and lemons by 21 days, while the shelf life of other produce such as cucumbers, tomatoes, aubergines, apples, lettuce, grapes, mushrooms, strawberries and peppers, could be extended between four days and two weeks.
Citing data released by the United Nations Environment Programme and NGO the World Resources Institute, CEO Amit Gal-Or claimed as much as a third of the food produced around the world was lost or wasted during its production or consumption.
"In the US alone, 30% to 40% of the food supply is wasted - more than 20 pounds of food per person per month," he said.
The Kickstarter campaign would help tackle the subject of food spoilage, "which touches the lives of each one of us, and hasn't seen attractive improvements, until now", he added.