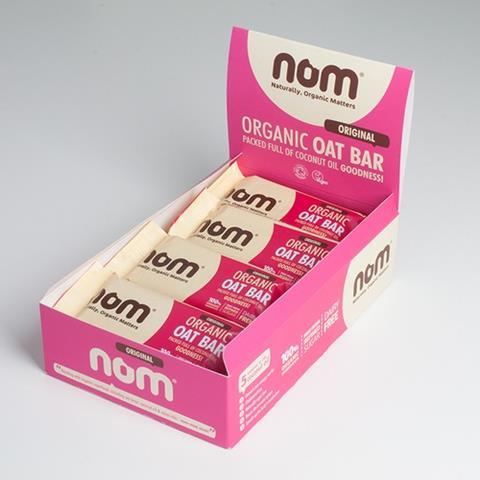 Nom Foods has beaten its £100,000 crowdfunding target to raise £150,000 to scale up the ethical foods business and launch a range of new products.
The Oxfordshire company, founded by Steph Croft-Simon, has already secured listings in Ocado, Tesco, Whole Foods, Holland & Barrett and Planet Organic, as well as cafes, delis and gyms, since launching in July 2013.
It has raised the money on the Crowdcube platform, with 144 investors taking a 14.29% equity stake overall – valuing Nom at just more than £1m.
"Nom Foods has big plans for 2015 and is seeking investment to scale up, put a passionate team in place, increase distribution both in the UK and worldwide and to launch several new products," Croft-Simon said in her pitch.
Nom sells a range of organic, vegan, health bars which are made using 'superfood' ingredients such as coconut oil, coconut palm sugar, oat bran and cacao. Its products are also 100% certified organic, vegan and ethical.
The company, which outsources the manufacture of its bars to UK factories, sees itself as primarily a food brand rather than a manufacturer.
Nom racked up sales of almost £100,000 in 2014 but hopes to cash in on the increasing popularity of the healthy snacking category, with targeted revenues of £1.9m by 2017.