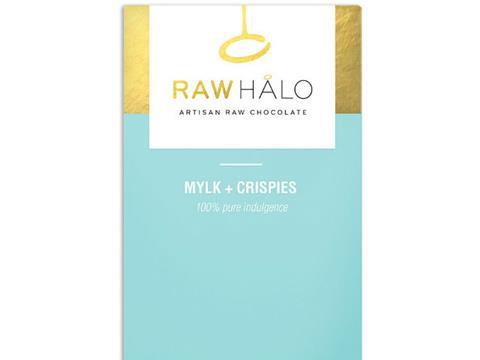 Raw premium chocolate brand Raw Halo is seeking £85,000 from the crowd to help the start-up accelerate its growth.
Founded in 2015 by Meg Haggar, the business sells its range of 12 Soil Association organic certified chocolate bars in 20 countries through more than 150 stockists, including London-based Planet Organic and As Nature Intended.
It has sold more than 80,000 bars, clocking up revenues of £130k in the past 12 months
Raw Halo is pitching for £85,000 on crowdfunding platform Crowdcube, giving away almost 9% of the business in return.
The funds will be used to ramp up production by working with a dedicated chocolate manufacturing partner; invest in sales and marketing to raise brand awareness; and for NPD.
Sales are forecast to hit £300,000 in 2017 as the business doubles the amount of stockists selling the brand.
Haggar said in the Crowdcube pitch that growth will be driven by a focus on large multi-door retailers and top-tier supermarkets in the UK and internationally.
She added that the business sits in four high-growth sectors in the grocery market: free-from, organic, vegan and premium chocolate.
"Our aim for 2017 is to sell a bar of chocolate every three minutes and within four years a bar every 15 seconds through more than 2,000 stockists worldwide," Haggar said in the crowdfunding video.