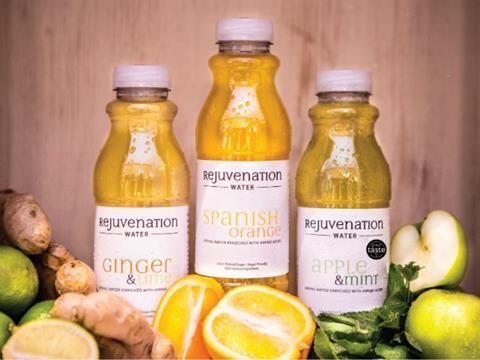 Soft drinks start-up Rejuvenation Water is seeking £150,000 in a crowdfunding campaign to tap into growing consumer demand for low-sugar alternatives to fizzy drinks.
The brand, which is aimed at health-conscious adults, claims to be the world's first amino acid-enriched spring water.
Founded in spring 2016 by former City worker Kris Ingham, Rejuvenation Water is stocked in 150 UK retailers and has just won a listing with Holland & Barrett. It is also in late-stage discussions with another major retailer.
The business has currently raised (at the time of writing on 16 January) £50,000 from 67 investors on Crowdcube, with a target of £150,000 for a 14% stake.
Funds will be used to continue growth in the UK, expand overseas into Europe and the Middle East and develop the three-strong range.
Rejuvenation Water is forecasting revenues of £200,000 in 2017 as it grows listings from 150 retailers to 500.
The three flavours of ginger and lime, Spanish orange and apple & mint, which retails at £1.99 for a 500ml bottle, blends amino acids, Staffordshire spring water and natural fruit flavours. It contains no-added sugar and is sweetened using stevia.
"We've grown quickly in 2016," Ingham said, "opening up over 150 retail listings and experiencing an exceptional rate of sale."