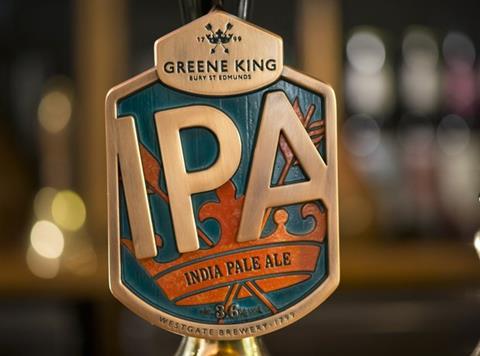 Suffolk-based brewer Greene King has won overall Employer of the Year in the 2015 VQ (vocational qualifications) Awards.
Greene King has provided apprenticeship programmes for the past four years during which more than 3,000 employees have completed an apprenticeship programme, achieving nationally recognised qualifications in areas such as hospitality, leadership & management, food production & cookery and professional cookery.
More than 2,000 people are expected to complete the programme in the next 12 months.
The annual awards, established by independent education charity the Edge Foundation, recognises individuals and organisations that promote and embrace the value of technical, practical and vocational qualifications.
David Harbourne, acting chief executive of the Edge Foundation, said the brewer had won because of its championing of technical, practical and vocational skills within its workforce.
"It's very important for us to recognise companies like Greene King that have invested in their people and practical learning. In doing so it sends a strong message about the value of vocational qualifications and training and the benefits they bring to both employers and the economy," he said.
Rooney Anand, chief executive officer of Greene King, said: We believe in the value of apprenticeships and vocational qualifications, which is why we are continuing to invest in our employees."
The company's apprenticeship programme was key to increasing staff retention and productivity, he added.