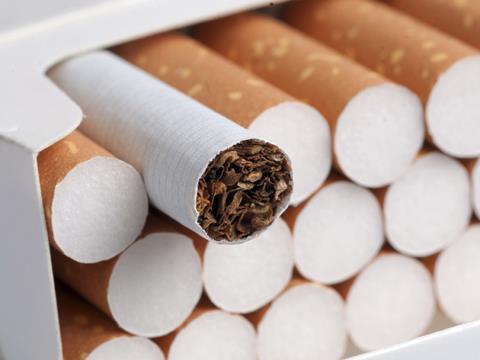 Five men have been arrested in North London on suspicion of smuggling illegal cigarettes, after an operation by HM Revenue and Customs (HMRC).
The men were caught on Wednesday, 19th August, unloading suspected illegal cigarettes from a vehicle at an industrial unit in the Tottenham area. The cigarettes were hidden in hollowed out metal plating, part of a cargo that had arrived from Poland. Further searches of two other industrial units revealed large quantities of suspected smuggled alcohol.
In total, HMRC officers seized 3,500,000 cigarettes and over 150,000 cans of beer and cider from the industrial units. The estimated total revenue loss of the seized goods is around £1m for the tobacco and £90,000 for the alcohol. During searches of the men's homes and vehicles officers seized £40,000 in cash.
"The criminals behind the illicit trade in alcohol and tobacco effectively steal over £3.2bn a year from the taxpayer," said Anthony Swarbrick, assistant director, Fraud Investigation Service, HMRC.
"HMRC is coming down hard on these unlawful and dangerous trades through targeted interventions aimed at the criminals behind them."
The five men have been interviewed under caution by HMRC and bailed until November 2015.