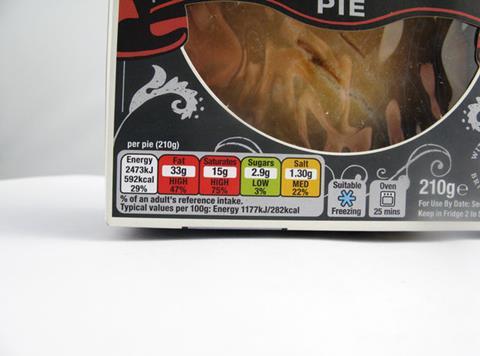 IGD is perfectly placed to help spearhead the industry's fight against obesity, where things so often become a blame game between sectors. And there were signs this week that its Healthy Eating Programme is heading in the right direction.
It has just sent out a major survey to grill retailers and suppliers on their plans for reformulation, which will be used to help companies in the sector to go further.
It's also trying to sort out the mess that is front-of-pack labelling. IGD research shows the traffic-light system is causing mass confusion, something The Grocer has warned about time and again. We wrote three years ago that using terms like 'reference intake' and the EU's insistence on including kilojoules as well as kilo calories would confuse the average shopper.
Why on earth didn't the DH stand up to Europe on what is after all a voluntary scheme? And why has it taken three years to try to sort this out? Let's just hope the work of 30 major companies to better educate the public on how to use these labels does not come too late. Because, as M&S would say, there's no Plan B.