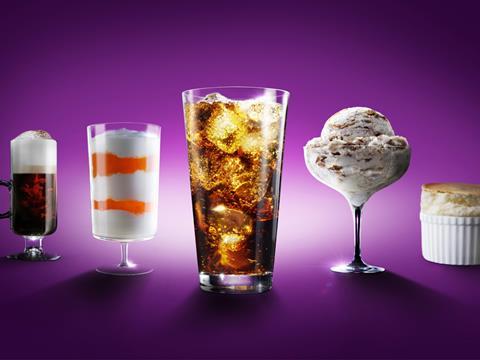 Supermarkets and suppliers today announced multi-million pound funding into research on new technologies to make diets healthier, including using new scientific methods to reduce sugar.
The £3.7m funding by the Biotechnology and Biological Sciences Research Council (BBSRC) and the Medical Research Council (MRC), is backed by a consortium of 14 leading food and drink companies including Coca Cola, Mondelez, Sainsbury's and Unilever.
It will support six research projects to improve understanding of the connection between diet and health, including looking at novel ways to reduce levels of saturated fats, sugar and salt in foods, how to use environmental prompts to encourage healthy portion control and a comparison of the metabolisms of breast-fed and bottle-fed babies.
"I am delighted that six world-class studies into aspects of diet, health and disease are to be supported in the new round of Diet and Health Research Industry Club funding," said Professor Judy Buttriss, director general of the British Nutrition Foundation (BNF) and chair of the DRINC steering group, ".
"All six have the potential to produce important results that could deliver real benefit to the health and wellbeing of consumers in the UK, and around the world."
"Our health is closely linked to our diet and is important to us individually as well as to society and our economy as a whole," added Dr Celia Caulcott, BBSRC executive director, innovation and skills.
BBSRC and MRC will together fund 90% of the six projects, with the remaining 10% coming from industry partners.