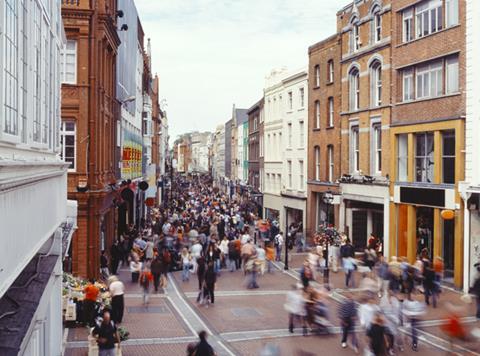 A rescue mission by some of the UK's biggest retailers to help struggling high streets has reached its target of providing support for 100 towns after 33 extra areas were named.

Business in the Community's Healthy High Streets programme has seen retailers including Boots, Greggs, M&S and new member Wilko commit to nearly £10m worth of support.

New high streets include Chesterfield, Islington, Falkirk and Leicester.

Each will receive a package of support, including access to skills and expertise and dedicated 'High Street Champions'. The programme has set out to increase footfall by 10% and reduce the number of vacant properties by 20% by 2017.

The full list of towns in the 33 is: Barrow, Boston, Bournemouth, Burnley, Chesterfield, Darlington, Doncaster, Falkirk, Falmouth, Halifax, Hereford, Huddersfield, Islington, Kendal, Kidderminster, King's Lynn, Lancaster, Leamington, Leicester, Llandudno, Maidstone, Middlesbrough, Newcastle-under-Lyme, Northwich, Nottingham, Reading, Redditch, Rugby, Sheffield, Southend, Southport, Swindon, and Walsall.