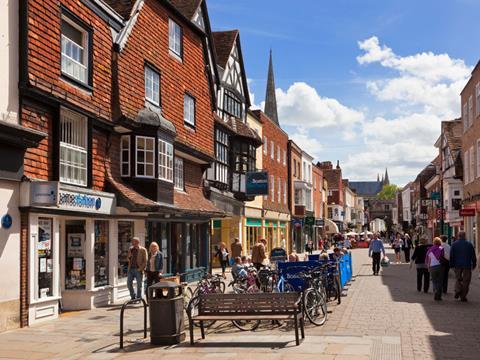 Chancellor George Osborne this week announced a "fundamental" shake-up of business rates aimed at smaller businesses and retailers.

He pledged to more than double the threshold for small business rates from £6,000 rateable value to a maximum of £15,000, and said from next year 600,000 businesses would pay no business rates at all. To benefit SMEs, the higher rate will rise from £18,000 to £51,000 as a result of the changes.

The move was welcomed but falls short of the wholesale reform larger retailers had hoped for, though they will benefit from a shift, also announced in the Budget, from RPI to CPI for the annual indexed increase in the tax - RPI is currently 1.3% and CPI 0.3%. However, this will not take effect until 2020.

"Taking small businesses out of the business rates system, switching the annual indexation to CPI and moving to more frequent revaluations are all welcome moves towards fundamentally reforming the business rates system," said BRC chief executive Helen Dickinson. "I would encourage the government to maintain its level of ambition and look at reducing the multiplier as soon as possible. Further moves are now needed to bring the burden down."

The ACS also welcomed the chancellor's extension of small business rate relief. "The increased small business rate relief threshold will be a welcome measure for thousands of local shops who are facing rising costs in other areas of their business," said chief executive James Lowman.