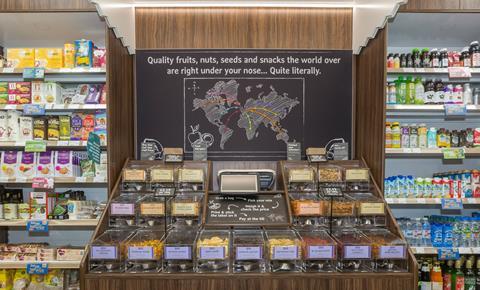 Holland & Barrett is to open new stores in Glasgow and Northamptonshire this month.

The 3,702 sq ft Renfrew unit will be based in Intu Braehead on King's Inch Road and start trading on 22 July, while Northamptonshire's Rushden Lakes branch will open on 28 July occupying a 2275 sq ft space, the retailer said.

The move brings the total number of Holland & Barrett branches opened in 2017 to 16.

Both the Glasgow and Rushden stores will feature a bespoke tea bar in which customers are invited to smell a variety of tea flavours and learn about their origins. as well as a pick 'n' mix station, where shoppers can pick and choose from a selection of dried fruit, nuts and seeds, a Holland & Barrett spokeswoman said.

"The Rushden Lakes store also has a heavy beauty focus, with a large home fragrance unit and make-up unit, featuring only SLS, paraben and microplastic-free make-up," she added.

The chain, which is targeting group-wide sales of £1bn by 2020, was bought by Russian tycoon Mikhail Fridman's investment fund L1 Retail for £1.8bn last month.

by a Russian billionaire, but profits dropped amid investment in expansion and increasing competition from the supermarkets.