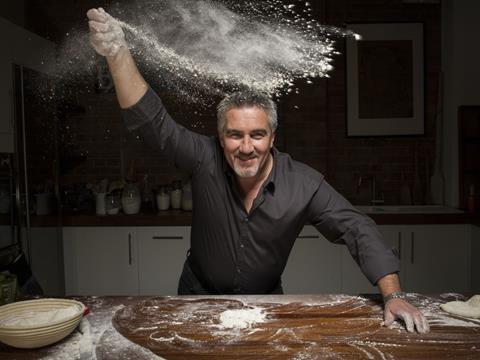 The Great British Bake Off's Paul Hollywood is to open a new bakery at Euston station.
The TV star's Knead outlet will open at the end of September in partnership with travel food operator SSP.
The food to go outlet will serve Hollywood's breakfast favourites, such as bacon butties, as well as handmade pies, mash and gravy, sausage rolls, deli sandwiches, and baked pastries and cakes for lunch.
"Knead has been a project I've been working on for some time, and I can't wait for you to come and experience what we have created," said Hollywood.
"We have worked really hard to give our customers something different, making sure we use the best possible ingredients and give customers the greatest service. Just wait until you taste the difference in my bacon butties and sausage rolls."
Customers will be able to watch their food being prepared and cooked in the open plan kitchen, and will be able to select which freshly baked roll or piece of crispy bacon they would like in their sandwich.
SSP CEO Simon Smith said: "We are delighted to be working with one of the country's most celebrated and recognised bakers to bring a concept that's new and exciting to the people who travel through or live and work in and around Euston."
The store has indoor seating, mobile charging points and access to Euston station's free wi-fi.