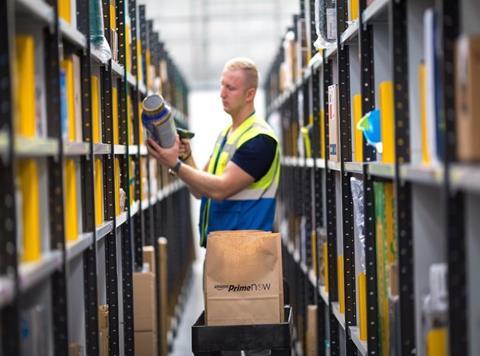 Amazon is set to open a new fulfilment centre in Bristol next year, creating 1,000 jobs.

The US giant's 16th fulfilment centre in the country will take Amazon's UK workforce to 25,000.

Amazon said the Bristol site would enable it to meet "increasing customer demands, expand selection and enable small businesses selling on Amazon Marketplace to scale their operation".

The new centre will use Amazon's robotic technology, similar to that seen in Ocado's Andover warehouse, to fulfil orders. The robots slide under a tower of shelves where products are stowed to pick an item, lift it and move it through the fulfilment centre.

Amazon has aggressively expanded its presence in the UK over the past few years, and last year announced it would open four fulfilment centres over the course of 2017.

The Daventry site opened in February, while the planned fulfilment centres in Doncaster, Warrington and Tilbury will begin operations in the autumn.