Forget bogstandard fairy cakes. Home baking is getting glamourous, with a host of innovative, high-end NPD having hit the market in the past year. We've trawled through everything from cakes that can be baked in a mug to popping candy sprinkles to determine our top three launches of the past year in home baking. So tuck in here…
Cake Décor Glitter Sprays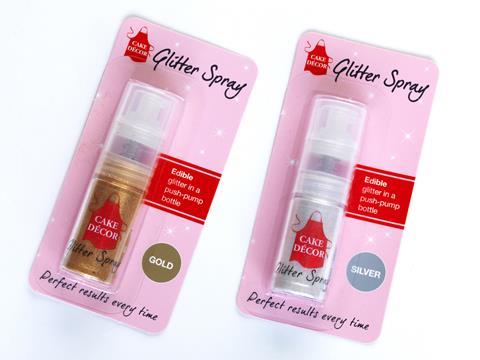 This smart little piece of NPD brings a bit of bling to your bake. Available in gold and silver (rsp: £3.25), the product is available in Sainsbury's. Cake Décor says the launch has turned in a sparkling performance, racking up more than any other new product from the brand in the past year.
Divine Chocolate Baking Bars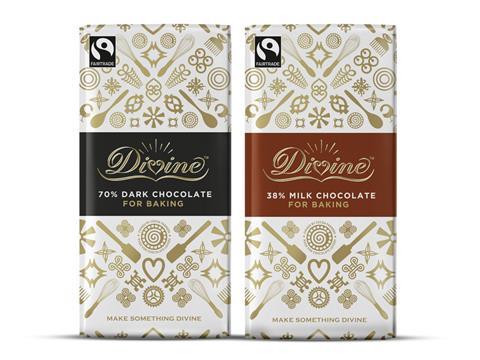 For the bakers with a conscience (and a taste for the good stuff), these 200g blocks of milk and dark chocolate (rsp: £2.50) are made with Fairtrade cocoa beans from Ghanaian co-operative Kuapa Kokoo, which co-owns Divine. The dark contains 70% cocoa solids; the milk 38%.
Groovy Food Co Organic Coconut Flour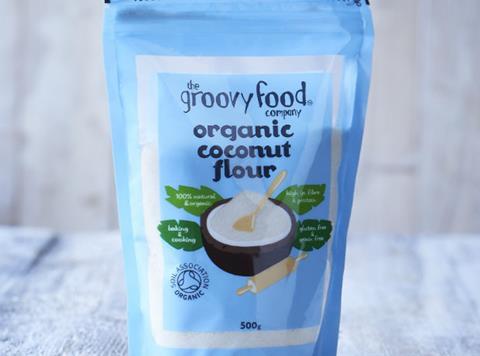 Coconut is bang on trend. And with sales of non-grain flours booming, many tip coconut flour as an ingredient to watch over the coming year, thanks to its high protein and fibre, and low carb content. "Organic Coconut Flour is set to be the ultimate 2016 'go to' kitchen staple as it can be switched in many-flour based recipes," says Groovy's founder Rosie Hayward. Rsp: £3.70/500g.