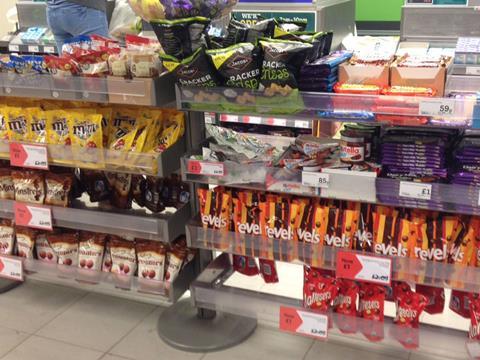 'Guilt lanes'. When Sian Jarvis, the then Asda corporate affairs director, let slip this incendiary description of checkouts in 2012, the media latched on in a flash, and have berated retailers ever since.

Yet with the DH seemingly poised to ban 'guilt lanes' and enforce 'healthier' promotions in store, it will soon realise just what a can of worms this opens, with a danger that businesses, consumer choice and perfectly legitimate and indeed progressive impulse and snack products are damaged in the process.

In response to pressure, Tesco, Aldi and Lidl have banned confectionery from tills altogether. The Co-operative Group has launched a range of snacking products that are wacky, innovative, and less calorific. And others have taken smaller but positive steps to assuage their 'guilty' consciences, with an announcement from Iceland understood to be imminent.

Unfortunately, it looks like these initiatives will be sacrificed on the altar of dogma. Neither voluntary measures nor regulation can solve the obesity crisis. Nor is it their place to do so.