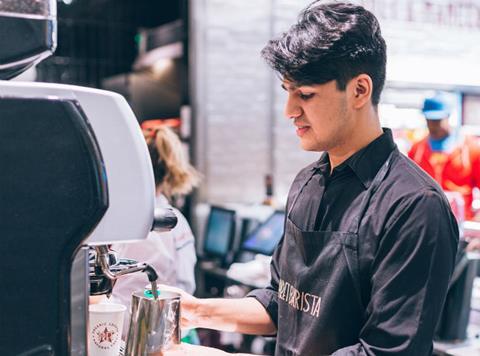 Let's raise a coffee mug to Pret a Manger's decision this week to double its reusable cup discount to 50p as part of its wider war on waste.

This is a perfect example of a chain listening to its customers. A whopping 96% of the 5,000 respondents on Pret's Instagram Stories poll voted 'yes' to the 50p idea. It was a win-win, grabbing the headlines, boosting Pret's green credentials and potentially marking a key step forward in slashing the 2.5 billion disposable cups discarded each year.

Pret first rolled out a 25p reusable cup discount across its stores in August, long after rivals. Indeed Starbucks trialled an increase to 50p in November last year. But it ditched it after three months, triggering negative national headlines.

It should not have given up so quickly. Perhaps it felt the deep discount was too costly - but it risks paying a far higher price through alienating its customers. As Pret boss Clive Schlee says, giving someone a discount is better than taxing them. Even better is giving them a discount for helping save the planet.