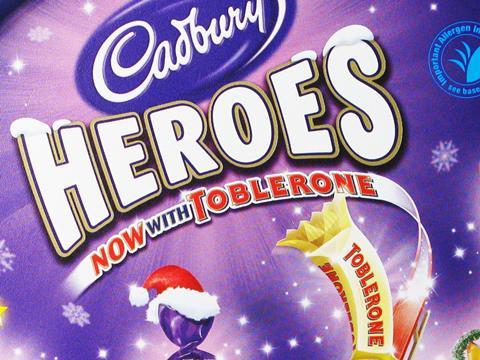 While many of you will be sat there wondering where the summer went this year, The Grocer and the industry are already looking ahead to Christmas, with part two of our round-up of the retailers' festive treats and news of what Mondelez plans to sweeten the deal with its Cadbury brand.

Much of the focus will be on the fact that once again tins of Cadbury Roses and Heroes have shrunk without any corresponding reduction in price. This year, Roses are down from 780g to 729g, but before everyone gets their knickers in a twist - as is usually the case - note that the Competition & Markets Authority this week found no problem with this practice.

As one of the four questions it had to review in the wake of the Which? super-complaint, the CMA found this kind of price engineering was not harmful. Moreover, it warned retailers and suppliers did it at their own risk and that excessive use was likely to annoy shoppers into taking their money elsewhere.

Finally, a clear and sensible approach from the powers that be - can the industry dare hope for as much sense in the coming health debate?