It is disappointing to see the demise of Waitrose's Pick Your Own Offers - at its launch in 2015 it looked like the start of a new era of personalisation in grocery shopping. That's what then MD Mark Price promised anyway.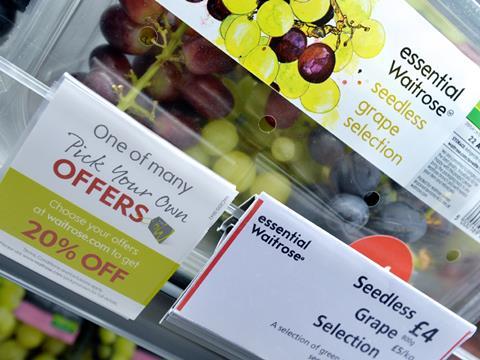 On a basic level, Pick Your Own Offers, free coffee and newspapers were great ways to hold on to customers who liked Waitrose but were beginning to question whether they could justify the high prices - and starting to wonder whether they should try out Aldi or Lidl - about which they had been hearing great things from their friends, no doubt.

Waitrose says some shoppers found Pick Your Own Offers confusing. It was also a faff. But the people who valued it are likely to now lose out on key savings. And with its removal, one big reason for not changing supermarket has been taken away. Some may well end up picking their own offers at an alternative supermarket.

It will also focus attention on price cuts introduced last autumn (do they stand up to scrutiny)? And what next? Will it stop matching Tesco branded prices? That must be costing a fortune.