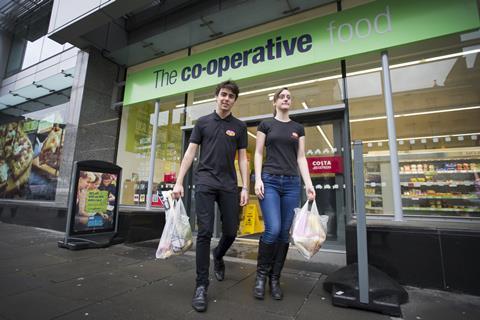 Last year, after the most traumatic 18 months in its 150-year history, The Co-operative Group declared it had moved out of 'crisis mode' and into a three-year 'rebuild' phase.
"There's a real sense The Co-op is heading in the right direction"
That 'rebuild' involves the society's new-look executive team, led by CEO Richard Pennycook, repairing The Co-op from the ground up, with building blocks including a renewed focus on community, retaking the lead on values, and becoming the number one retailer in convenience.
I've covered The Co-op for years, and have been invited to its Manchester HQ many times. But last week's visit was like going to a different company.
Open, frank and honest, the executive team in their shiny new Angel Square office know there's a lot of work ahead. Despite their years of experience at much bigger companies like Tesco and Sainsbury's, it's clear they're excited about the potential of the society, and are keen to see it succeed.
Yes, there's still a long way to go, but if the results that are already starting to come through are anything to go by, The Co-op is heading in the right direction.