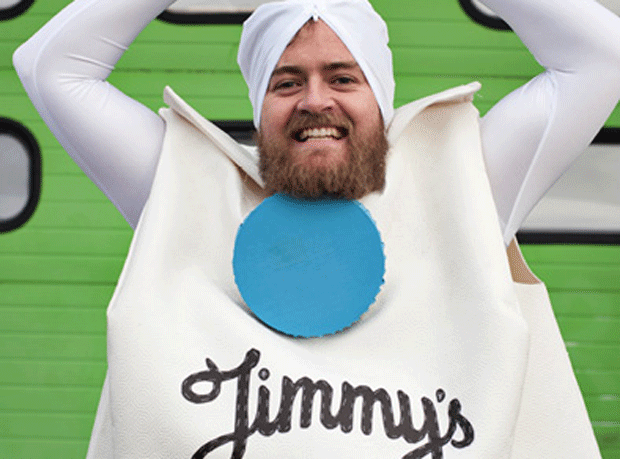 RTD coffee brand Jimmy's Iced Coffee has won its first big four listing with a contract to supply Tesco after founder Jim Cregan approached the buyer dressed up as a giant iced coffee carton.

Original, Skinny and Decaf will hit Tesco superstores and Express stores in September (£1.59 for 330ml carton).

Cregan introduced himself to the Tesco soft drinks buyer at the annual UK Soft Drinks Conference in May this year. "Luckily he had recently discovered Jimmy's and realised the potential growth in the RTD Iced Coffee category," said Cregan.

Cregan added that the buyer was keen to build a "great" relationship with Jimmy's and demonstrate "how Tesco can be the first major multiple small brands turn to when looking to launch their products".

Jimmy's has also recently won a listing with BP, and will go into 260 BP Connect and BP M&S stores later this month. All three variants will be on sale in the stores (rsp: £1.99).

Jimmy's launched in 2011 and is currently sold in retailers including Waitrose, Ocado, Budgens and WH Smith.