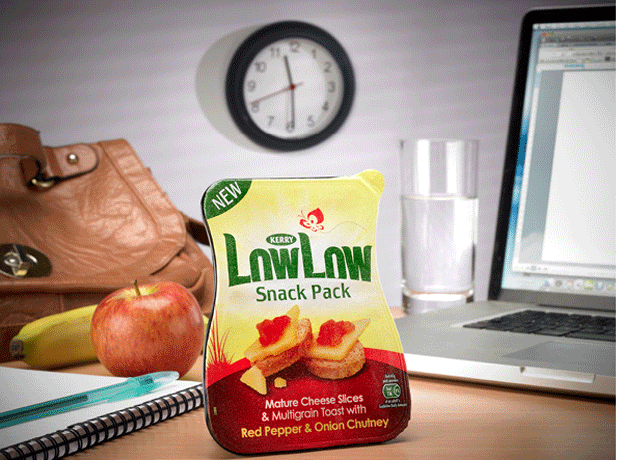 Kerry Foods is targeting adult snackers - and particularly women - with two new ranges under its Low Low cheese and Mattessons cooked meat brands.

Increasingly hectic lifestyles were driving demand for convenient snacks that could be consumed anywhere and there was growing demand for healthier, more satisfying snacks, said James Brett, head of shopper marketing at Kerry Foods.

"We are seeing significant growth in savoury snacks such as meat and cheese but currently these categories are dominated by products tailored towards children and teens with a very limited choice of bland products for adults."

The Low Low Snack Packs contain five slices of Low Low 33% less fat cheese slices, multigrain toast pieces and relish and are available in red pepper & onion chutney, sweet tomato relish and caramelised onion chutney variants (all rsp: £1.50).

The Mattessons Double Dippers come in Classic, Thai and Tikka and comprise marinated chicken pieces with a dip and toasted crumb pieces (all rsp: £1.59).

The ranges will be supported with a £4m marketing investment.