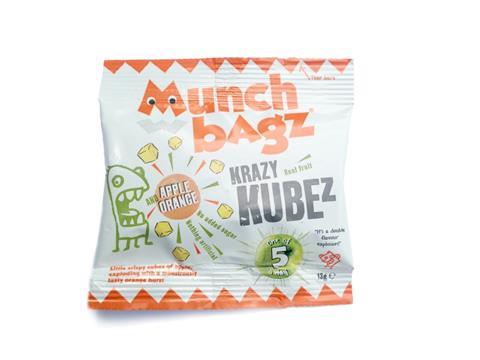 The Kids Food Co, owner of toddler brand Kiddylicious, is launching a new snack brand aimed at older children.

Its Munch Bagz brand debuts in Asda and Ocado this month with Krazy Kubez - dried apple pieces in apple & raspberry and apple & orange flavours - that will be sold in multipacks of four 13g bags (rsp: £2).

"As kids get older they become fussy about the look and feel of the products," said The Kids Food Co CEO Sally Preston.