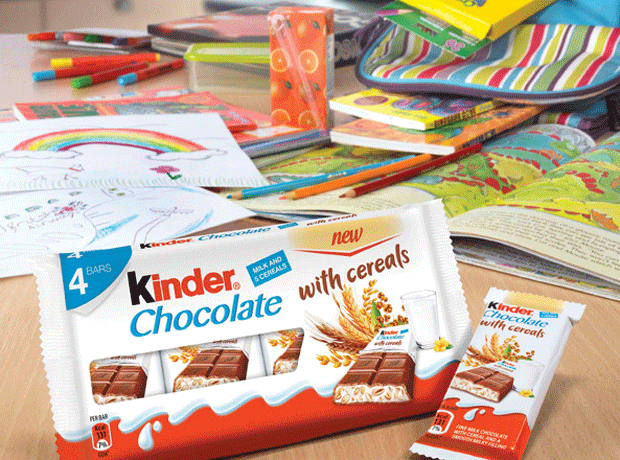 Ferrero is extending its fast-growing Kinder Chocolate brand with a new bar containing cereals.

Rolling out next month, Kinder Chocolate with Cereals is a small bar containing a mix of five cereals. It will be available in singles (rsp: 35p) and as a four-pack (rsp: £1.35), and is aimed at parents looking for a treat to give their kids after school.

The launch follows successful trials in stores in West Yorkshire. The cereals product has performed well in other countries since being launched in Germany more than 10 years ago.

Sales of the Kinder Chocolate brand have grown 55% year-on-year to £13.7m [Nielsen 52w/e 15 June 2013].