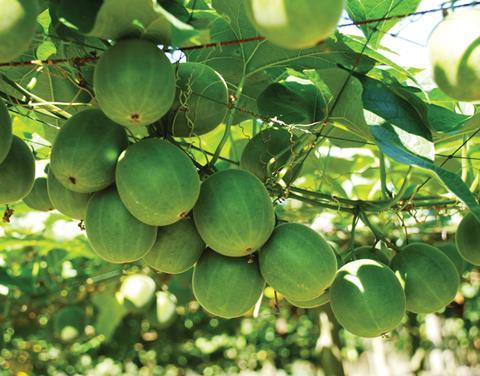 Monk fruit is emerging as a weapon in the war on sugar, as the fmcg industry looks to reformulate products in the wake of last month's SACN report calling for sugar consumption to be halved.

In juice form, the bright green fruit, a sub-tropical melon used in China for centuries and named after the Buddhist monks that first cultivated it, is 20 times as sweet as sugar, and 200 times sweeter when used as a concentrated powder.

Although the monk fruit market is "tiny" for now, according to LMC International, it is growing. Monk fruit has recently been used by suppliers such as Yoplait, Nestlé, Starbucks, Chobani and Dole. And in June, a company formerly known as BioVittoria in the US and Guilin GFS Bio-Tech Co'in China rebranded itself as Monk Fruit Corporation and announced it had doubled its supply of monk fruit for 2015.

Monk Fruit Corp, which has 70% of the market, said US launches with monk fruit had nearly doubled in the first four months of 2015 "Working with our partner Tate & Lyle we have been able to build confidence among food and beverage companies in our products, and that is now translating into a number of exciting product launches in global brands," said a spokesman.