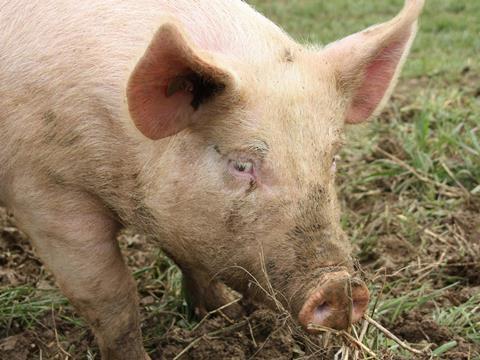 Sir: Local people and those opposed to factory farming have been right to celebrate the defeat of plans to build a mega pig farm in the village of Foston. Regardless of James Leavesley's attempts to play down its projected size ('Kicking up a mega-sized stink,' The Grocer, 29 April), it would have been one of Britain's biggest-ever pig farms.

Despite protestations, the plans at Foston were primarily about generating profit, not improving animal welfare nor green credentials. Mr Leavesley should be under no doubt that a resubmission of plans in Foston, or elsewhere, will meet similar widespread opposition from Viva! and other groups. The public have also repeatedly made it clear they do not agree with factory farming.

Midland Pig Producers are also under the false assumption that Britain actually wants more pigmeat. That simply isn't the case. According to Defra figures, annual pigmeat consumption in the UK has fallen by a massive 145,000 tonnes (11.1%) since 2007.

Justin Kerswell, campaigns manager and deputy director, Viva!