Parents are not pleased. More than a third disagree that schools should have control over what goes into their children's lunchboxes and 27% strongly disagree, according to a YouGov poll commissioned by The Grocer and Bacofoil.
More than one in four (see table) admit to breaking school guidelines on what constitutes a healthy lunchbox, with crisps, chocolate and biscuits the most popular contraband foods.
However, parents are not ignoring the health message altogether. While Kantar shows a one percentage point rise in the share of packed lunches with cakes and biscuits, those with fruit account for 38%, up from 34%.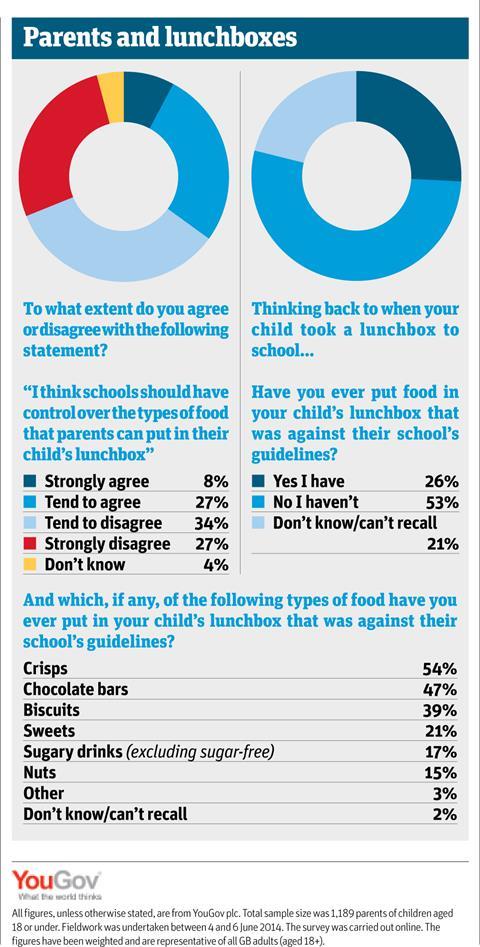 "Parents are more conscious about what they put in their kids' lunch- boxes and in some ways more imaginative than ever," says Adrian Brown, MD of Bacofoil owner Wrap Film Systems. "Our products are being used for a variety of uses, such as wrapping vegetable sticks."
Or perhaps even the odd slice of cake or biscuit.