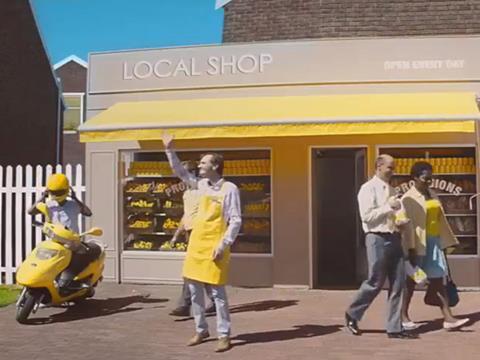 Compromise. It's not one of those sexy advertising words - like 'unique' or 'free' - that ad-makers love to use. But Arla's Best of Both milk brand is making a virtue of it.

The ad is set in a bland town named Compromise, always "a red milk kind of town" - until a mysterious crate of BOB arrives. News of the "skimmed milk that tastes like semi" spreads fast, and Compromise is transformed into a radiant, Tim Burton-y world in which shops, clothes and cars all shine brightly in yellow - a crucial bit of imprinting if BOB is to find a place in an RGB world.

It does well not to get bogged down in scientific detail, instead focusing on the simple 'skimmed milk that tastes tasty' message - which is after all what consumers want.