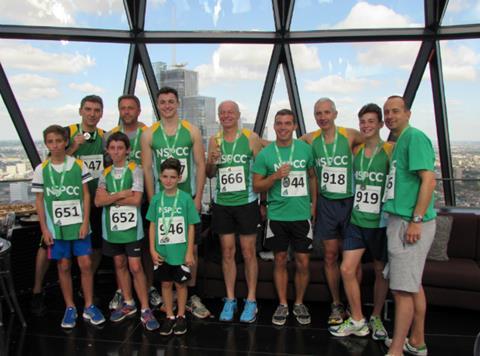 Fine foods supplier Bennett Opie is to sponsor the NSPCC's annual Gherkin Challenge for the fourth time.

Participants of the charity challenge on Sunday 19 June will climb the 38 floors to the top of the Gherkin building at 30 St Mary Axe, London. Bennett Opie, owner of Opie's Cocktail Gherkins, will be the event's chief backer, and members of its staff will take part.

Supporting the event again was "a natural choice" because Opie's last year sold almost 1.1 million jars of cocktail gherkins, which, if stacked end to end, would have been 660 times higher than the Gherkin building, according to the supplier.
"This is the fourth time that we have sponsored the Gherkin Challenge. We are delighted to support such a fantastic charity, and this event is so appropriate," said MD William Opie.

Olivia Pumphrey from the NSPCC participation events team added: "We're delighted to have Bennett Opie on board as our sponsor for the Gherkin Challenge. It's a very fitting link to our much-loved challenge event."