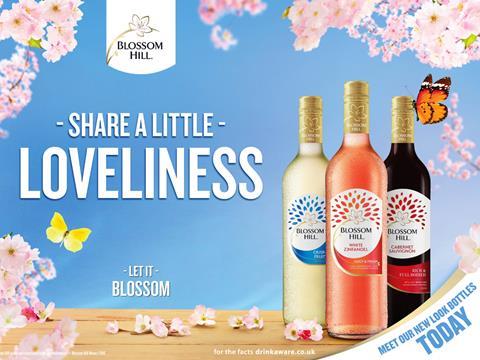 Treasury Wine Estates has given Blossom Hill a revamp backed by a £2m push - the first activity for the struggling wine brand since the producer acquired it from Diageo in December.

Updated bottles will be rolled across all Blossom Hill SKUs from July, with "stylish" new labels designed to clearly communicate the tipple's "fresh fruity" taste credentials, in a bid to make it "sing out on shelf".

The makeover is being supported by a £2m 'Share a Little Loveliness' push, from 20 June, which will see Blossom Hill on TV for the first time in two years.

Other activity is set to include 1,100 digital posters across major UK cities in July, in-store activation and social media.