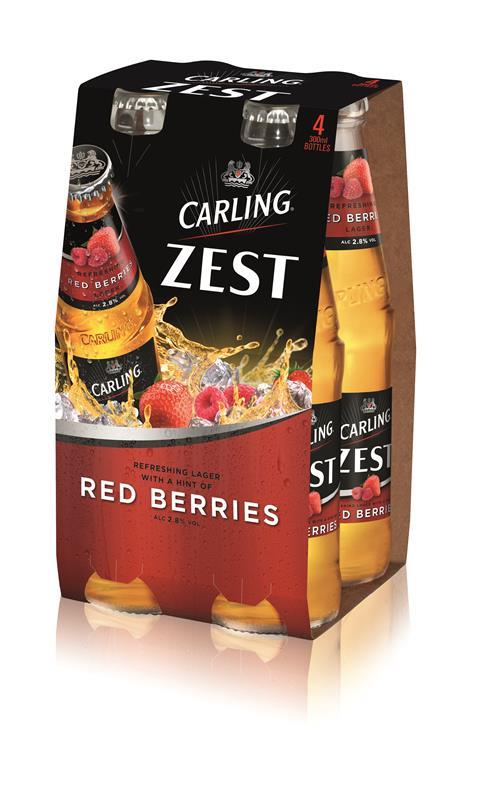 Molson Coors is aiming to put some juice into the low-ABV beer category with a brand refresh for Carling Zest.
The new packaging, which launches this month, is designed to improve shelf standout and emphasise flavour by using more prominent images of fruit and more colourful backgrounds. Carling Zest is available in two flavours, both 2.8% ABV: Red Berries and Crisp Citrus.
Molson Coors research had shown consumers were 32% more likely to describe the new packaging as looking 'refreshing', while 33% more said they remembered seeing it on the shelf.
"Since the launch of Carling Zest in 2012 we have continued to invest in the category by finding ways to fuse fruit flavours and beer styles to meet the evolving customer and consumer needs," said Carling brand director Jim Shearer.
"By redesigning Carling Zest, we hope to simplify the aisle for shoppers, making it easier for them to navigate the category. The redesign reflects the modern image of the brand and we look forward to continuing to bring a fresh approach to the low-ABV market, which we believe is a thriving and innovative category."
Sales of alcohol free and lighter beer have fallen 7.4% to £75.6m in the past year [Nielsen 52 w/e 28 March 2015]. It accounts for 2% of the £3.8bn beer category.