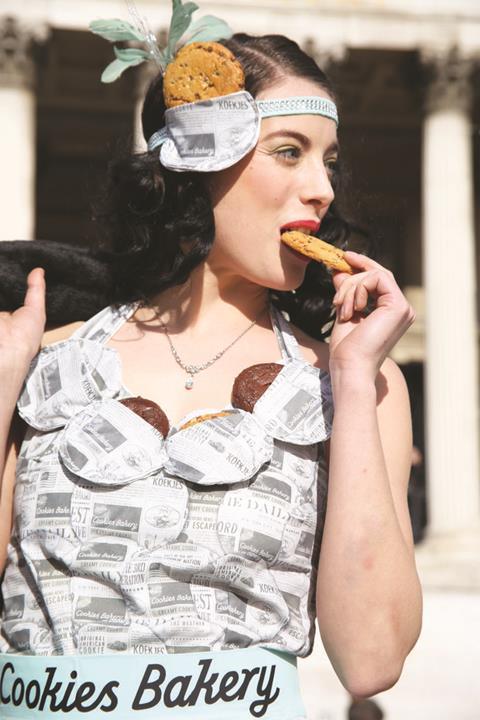 DeBeukelaer Cookies Bakery is set to launch its first TV campaign in the UK.
Running from the beginning of next month, the commercial will focus on the brand's traditional recipes from New York's Greenwich Village bakeries. The push follows the brand's appearance at London Fashion Week where it "stole the show" with a model wearing a dress made of the 'XXL' cookies, it said.
The three-strong Cookies Bakery range, which comprises 'creamy', 'brownie' and 'crispy' variants, made its UK debut last June in Tesco, followed by Asda and Waitrose.