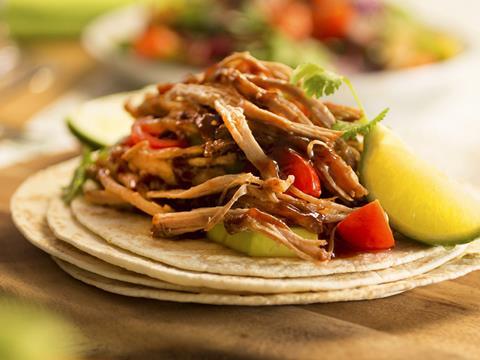 Spar is launching a £3.5m six-month TV ad campaign to showcase eight award-winning and on-trend products.
The new campaign, titled Effortlessly Gorgeous, will air on Channel 4's top 15 programmes – including Gogglebox, Alan Carr: Chatty Man and First Dates – as well as UKTV's entertainment channel Watch.
First to feature in the 30-second spots will be pulled pork, mini ice creams and pear cider. Later activity will cover mixed olives, ribs and Argentinian malbec.
Spar will also supply 10-second sponsored idents on food-related programmes on Watch to drive credibility.
The ads were created by advertising agencies Genesis and Mediacom following focus group meetings with Spar's ­target market of females aged 20 to 44 and, if fully supported, would be worth more than £6m in incremental sales.
Support for the campaign will include product sampling, in-store PoS such as barkers and bus stops, bulletins and trade shows.
"Our focus with this campaign is on time-pressured customers who want to enjoy quality food and drink. Many of them are new audiences, so we had to find a media plan to help new groups of people discover Spar," said senior marketing manager Laura McNally. "Now more than ever, retailers are fighting for extra footfall and an increase in basket spend. We believe this campaign will help them do this."