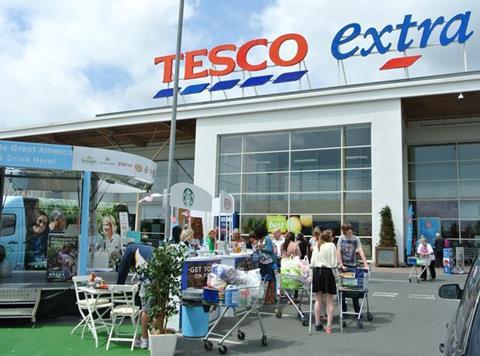 Multi-brand marketing campaign Gastro Alfresco, which encourages consumers to dine and entertain outdoors, has returned with its biggest brand line-up to date.
The push, back for its 19th consecutive year, includes roadshows visiting 90 Tesco and Sainsbury's stores across the summer – up from 80 stores in last summer's push. New brands taking part this year comprises Heinz, Heineken, Activia, Sabra hummus and Clover, which have joined a host of brands that have participated in previous years, including Mission Deli, Danone, Birra Moretti and Shloer.
The roadshows see car park spaces transformed into a "Mediterranean metropolis" as customers are invited to 'try before they buy', and for the first time will visit Tesco HQ's in Cheshunt and Welwyn Garden City.
Gastro Alfresco organisers said it was great to see so many big brands sign up to its flagship event.