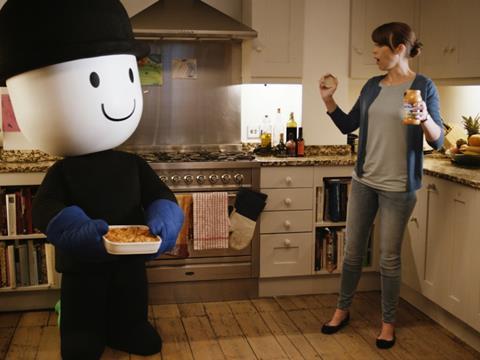 Premier Foods is putting Homepride back on TV screens for the first time in 10 years.

The business is hoping to revive sales of the cooking sauces with a £2.3m push featuring mascot Fred. Activity kicks off on 21 September, with an ad breaking during The X Factor.

News of the campaign comes in the week Premier announced it was restructuring its business; Homepride will be in the new grocery division, alongside the likes of Loyd Grossman and Sharwood's.

In recent years, much of Premier's attention has been focused on its eight 'power brands' - which did not include Homepride. The company this week said it would use a range of brands to drive growth.

"We have a strong programme of consumer marketing and NPD planned for a number of brands and Homepride is very much a part of this," said category marketing director Jon Burton.He added the push would reinvigorate cooking sauces. "We are aiming to transform perceptions of traditional cuisines from being old-fashioned and time-consuming, to modern, relevant and easy," he said.

Homepride sales fell by 9.4% last year to £36m [IRI 52 w/e 28 December]. But Premier this week said the decline had slowed to 7% in the past 12 weeks.

"With the additional distribution and NPD listings we have recently gained, plus the upcoming campaign, the brand will reach year-on-year growth by the end of 2014," added Burton.

Five sauces added in April had brought £360k in sales, said Premier.