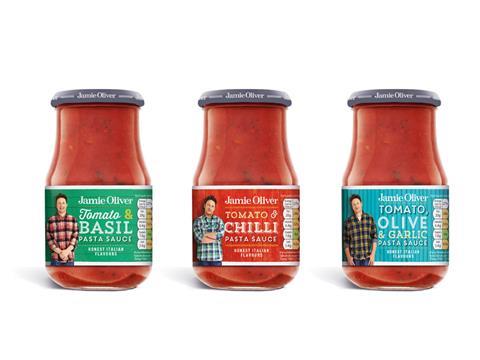 The Jamie Oliver brand is being overhauled with new pack designs across its food and kitchenware

The new look is designed to emphasise the 'good, better, best' tier structure, reflecting the price points with different typefaces, colours and wording. Entry-level products are called Essential Kit; products in the mid-tier range feature adjectives such as 'Brilliant' and 'Good, Solid'; while the premium range is labelled 'Fancy Stuff' and 'Get Creative'.

Rolling out now in 40 markets worldwide, the revamp is designed to inject more of the chef's personality into the brand. Products feature about 50 different photos of Oliver in a range of poses and outfits.
The new look was developed by branding and design consultancy Hornall Anderson, which worked with Jamie Oliver's in-house team.