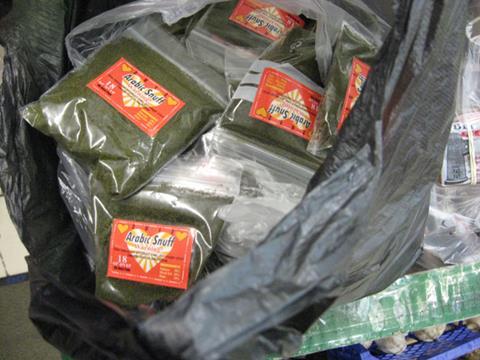 Japan Tobacco International has rolled out a nationwide media campaign to combat the sale of illegal tobacco in the UK.
The tobacco company ran full page adverts in 74 regional newspapers on Friday to highlight how illegal tobacco brings crime to local communities, and to encourage the public to report criminal activity.
The ads also outline the action JTI is taking to tackle the issue, including reporting illegal activity and terminating relationships with shop owners convicted of selling illegal tobacco.
"By raising awareness of the dangers illegal tobacco represents, we aim to increase the number of people reporting these crimes," said Jeremy Blackburn, JTI head of communications.
"Our commitment to support the actions of HMRC and Trading Standards is steadfast. It's clear we must work together to eradicate this trend. Anyone who knows of criminals supplying illegal cigarettes in their area owes it to their local community to report them."
Crimes can be reported to Crimestoppers on 0800 555 111 or the Customs Hotline on 0800 595 000.