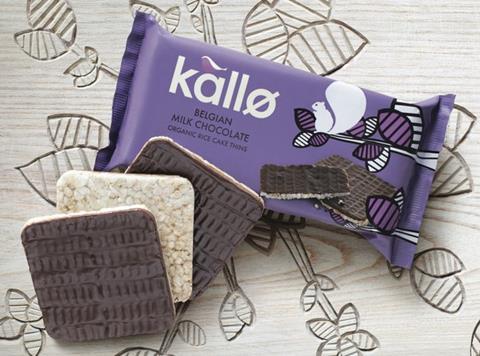 Leading rice cake brand Kallø has launched its first outdoor advertising campaign - part of a £3m marketing spend on the brand.
Appearing on London Underground, National Rail trains, bus panels and roadsides in Greater London, the adverts feature the new slogan 'Delightfully nonsense free', with the text pictured carved into wood. The display ads will be supported by PR, digital and social media activity.
Kallø's range of rice and corn cakes, which includes sweet and savoury flavours, is available in retailers including Tesco, Asda, Sainsbury's, Morrisons and Waitrose. Producer Kallø Foods, owned by Wessanen UK, also supplies products including stock cubes, soya milk and breadsticks.
"Sales of healthy on-the-go snacking are soaring as consumers seek snacks with quality healthy ingredients that also tap into the 'treat' factor," said marketing director Gill Green.
Kallø's sales are up 17.9% to £15.1m [Nielsen 52 w/e 17 October 2015].