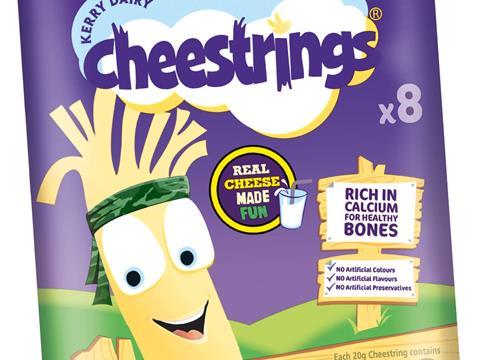 Kerry Foods has launched a Win a Family Adventure competition across its Cheestrings and Yollies brands.

The on-pack promotion, backed by a £5m marketing campaign across TV, cinema and online, will give away 60 adventure weekends where families can participate in a range of sports ranging from kayaking and archery to climbing at PGL activity centres.

Collectable 'Bonkers' sticker badges, each with an exclusive adventure challenge, will also feature in special packs.

The move forms part of an extension to the brands' Brave Bones Club property, which encourages children to get active and play more adventurously.