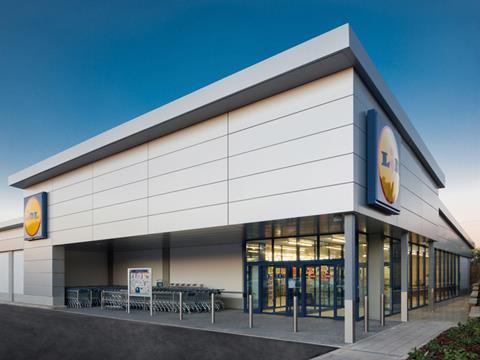 Lidl has launched a "smarter shopping" card in Scotland that rewards customers with special offers – but insisted the scheme is not a loyalty card.
Five million cards were reportedly distributed by direct mail, newspapers and via its 90 Scottish stores, and give shoppers access to a range of promotions over a 10-week period.
The push started on Thursday (20 August) with the first offer being a saving of £5 when a customer spends over £25. The offers will subsequently change each week.
"It's being incorrectly labelled a loyalty card because it's a 10 week promotion and there's no data collection," a Lidl spokeswoman told The Grocer.
"It's an instant reward and there is no restriction on how many times you can use the card.
"The feedback so far has been phenomenal because it's seen as an innovative way to reward our existing customer base as well as encourage new customers to try us as the supermarket that they can do their main weekly shop with."