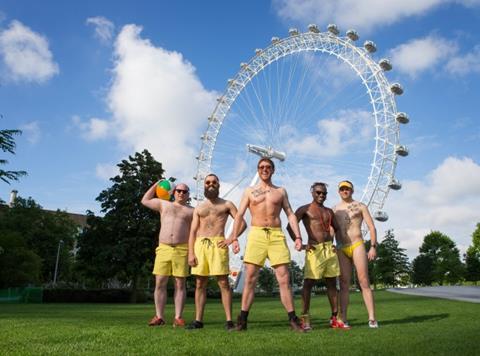 Magners is encouraging customers to Seize the Summer with a seasonal campaign.
The C&C cider brand has partnered with easyJet for the push, which will see 400 holidays given out through an on-pack offer from July. It will be supported by digital, PR and sampling activity, as well as "experiential summer stunts".
Magners did not reveal the extent of its financial investment, but a spokeswoman said it was "as big as anything that Magners has ever done before".
The first "experiential stunt" took place this week, seeing a "scantily-clad" marketing team in London asking passers-by to ditch their commuter wear and change into a pair of shorts on the street.
"Our Seize the Summer squad have kicked things off early in London but will be making their way around the country in the coming weeks, encouraging people to have proper fun in the sun with their mates," said Magners marketing director Paul Condron.
The brand has also created a "hilarious" online ad, designed to celebrate "the things we love to hate about the British summertime".
The campaign comes as owner C&C reported a decline in revenues of over €100m (£85.5), with exceptional charges totalling more than €150m (£128.3m). However, Magners volumes shot up 11% in the UK, which C&C said was boosted by a relaunch of the Original brand with new packaging and the introduction of new tagline "Hold True".