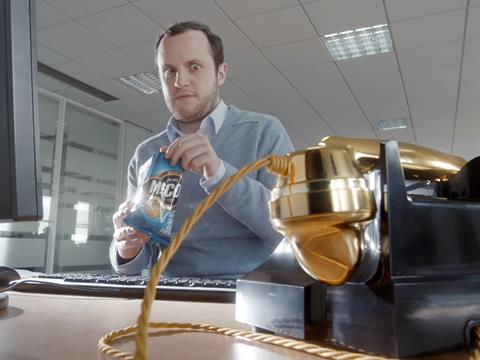 Adland loves to take us to the office. It's a classically British sitcom location, eminently relatable to the average Joe, and rife for tedium-skewering 'wackiness'.

This is what happens in McCoy's latest ad. Our hero - played by the man who giggles his way through the 'bonking' presentation in the Lotto ad - has just cracked open a bag of McCoy's when his phone rings: "It's flavour calling."

Confused, our man turns to a colleague for advice, but it's clear his interlocutor is watching, and wants - with mounting enthusiasm - to talk him through the mind-enhancing dig for flavour.

With 'Man Crisps' now a memory, this is an amusing enough way to appeal to anyone - male or female - who's ever worked in a boring office.