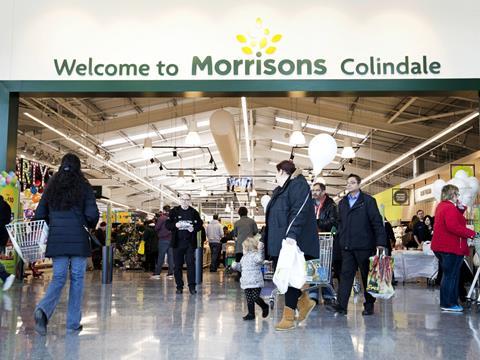 Morrisons is reintroducing Christmas carols to its stores for the first time in 15 years after shoppers expressed a preference for more traditional songs.

Current pop music will be replaced by tunes like Silent Night, Hark The Herald Angels Sing and Twelve Days of Christmas throughout December.

The decision follows research that found 40% of shoppers preferred listening to carols and old favourites compared with one in 10 who wanted to hear today's pop tracks.

Over half (53%) said carols were better at getting people into the Christmas spirit, more than 40% found them relaxing while shopping, and almost a quarter (24%) revealed a poor selection of Christmas music would be enough to make them leave a store.

As well as carols, ­traditional songs from before the 1960s, including Bing Crosby's White Christmas (1942), Jingle Bells by Bing Crosby & The Andrews Sisters (1943), The Christmas Song by Nat King Cole (1946), will be played - alongside a selection of festive pop classics from the 70s, 80s and 90s, including Slade's Merry Christmas Everybody.