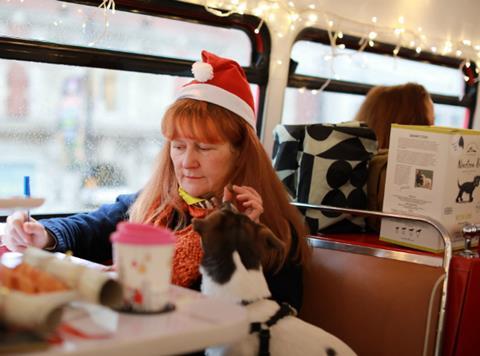 Petfood startup Nineteen 87 has pledged to donate £55,000 to the Great Ormond Street Hospital (GOSH) children's charity by the end of 2019.
The brand kicked off its tie-up with GOSH by taking a Christmas double-decker bus tour of London, also showcasing its range of premium dogfood.
The event featured an introduction from Jacqui Segal, deputy director of corporate partnerships at GOSH, and a talk from Nineteen 87 founder Graham Wheeler about the brand's 'slower baking process' aimed at maximising flavour and texture. Guests included a variety of dogs, including labradors, setters, spaniels and pomeranians.
Nineteen 87 launched in September, offering petfood made with produce from British farms and 50% fresh meat or fish – all of which is delivered directly to the business's factory in St Asaph, north Wales, which contrary to an earlier report has been in full operation since the late summer. This meant the provenance of each ingredient could be attested to, heightening its traceability and overall quality, said the brand.