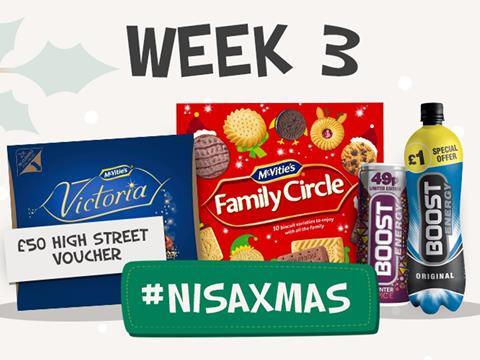 Nisa has brought back its #NisaXmas Christmas marketing campaign, which highlights the festive products available in Nisa stores.
The social media campaign encourages shoppers to nominate a deserving friend for a chance to win weekly prizes donated by Nisa suppliers and from own-label brand Heritage. Each entrant is also automatically entered into a prize draw to win an Xbox One for themselves and their nominated friend.
Customers will be able to participate on the Nisa Twitter page @NisaLocally and the dedicated landing page.
"We are really pleased with the success so far of the #NisaXmas campaign, with over 3,700 mentions and 1,500 entries received to date," said Nisa web content manager Sally Lomas.
"We reintroduced this campaign due to high customer demand and we are pleased to see customers engaging with the Nisa brand."