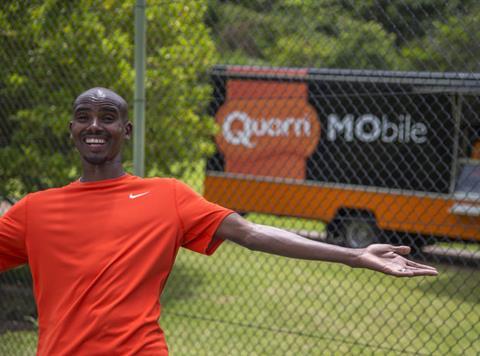 Quorn has kick-started the year with a new TV push fronted by brand ambassador Mo Farah.
Running now, the 'Make Quorn part of your team' campaign comprises two ads showing Farah getting involved in his favourite sports and filling up on Quorn meals - each featuring a "deliciously healthy protein" slogan.
Targeting consumers who lead a "fit and active" lifestyle, the ads are based on insight revealing that "when exercise is fun it doesn't feel like exercise and when healthy food tastes great you forget it's healthy", said international marketing director Peter Harrison, adding that research showed Quorn occupied "a unique space in the mind of consumers".
"Through research we have found that consumers recognise with Quorn, the whole family can enjoy healthier meals that still taste great so they no longer have to make these compromises."
The ads, supported by online and sampling activity, will run for 51 weeks - a 10% increase in exposure compared with last year, claimed Quorn.