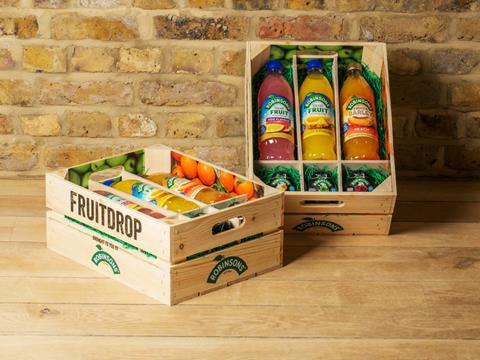 Robinsons is piloting home delivery service Fruit Drop as part of a push to encourage Brits to stay well hydrated.

The monthly service is to be trialled on Mumsnet as part of the Britvic brand's #EnjoyMoreWater drive, dropping off veg box-style crates containing three bottles. It comes after research by Robinsons found almost half (47%) of UK parents worried their children didn't drink enough water - and 61% said it was easier to get their offspring to drink it mixed with squash. However, 85% of grown-ups admitted they drank less than the recommended eight glasses of water per day.

Robinsons is also giving shoppers a chance to win Thirsty Fun Days via special packs.