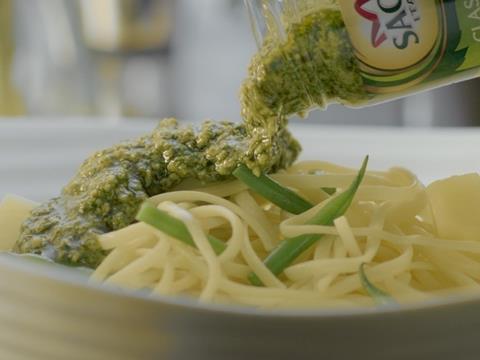 Pesto specialist Sacla' is returning to TV screens this month for the first time in seven years.

A £4m brand support package will include a TV ad that breaks on 21 January. It focuses on educating consumers on different ways they can use pesto, and features it being used to top salmon.

"Pesto market penetration has been 17% for far too many years, and we are looking to increase this, and frequency, with this advertising campaign," said Sacla' MD Clare Blampied.

Sacla' is also supporting the brand with 50% extra-free packs and 90g trial-sized formats. "We trialled the 90g packs in one retailer last year, and it was a useful initiative to drive penetration," she added.