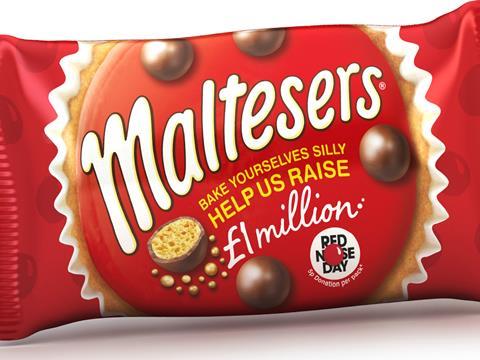 Sainsbury's and a raft of grocery suppliers have been announced as official partners for next year's Comic Relief.

The retailer is renewing a long-standing partnership with the charity. This year Sainsbury's was the single largest corporate Comic Relief fundraiser, pulling in £7m through various efforts by staff members and in special product sales and merchandising.

Next year it will be joined by a number of major consumer brands including Maltesers, Aquafresh, PG Tips and Babybel. These will take part in a variety of ways, including with special merchandising and advertising, donations, fundraising events, workplace sales and joint promotion.

Comic Relief director of UK campaigns and brands Michele Settle praised what she described as an "amazing lineup of partners" already signed up to take part.

"From helping to run call centres, to producing and selling merchandise, Red Nose Day simply couldn't happen without the amazing support and contribution that we get from all our partners," she said. "With so many brilliant brands on board, there are more ways than ever for people to get involved and make their laugh matter."

Comic Relief's Red Nose Day will be held on 24 March. It was set up in 1985, since when it has raised more than £1bn for charitable causes worldwide. This year the event raised more than £55m.