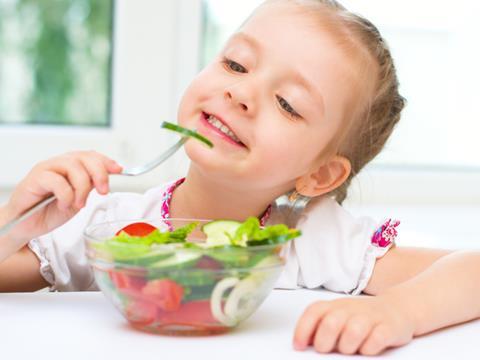 The salad industry is hoping to persuade school kids to love their greens with the help of a new campaign.
The British Leafy Salad Association will embark on a €290,160 (£205,000) push for whole and prepared salads next year, after bagging EU funding set aside for agricultural promotions.
EU rules stipulate that some of the cash has to be spent in schools, so the campaign will target seven to 11-year-olds, with learning aids distributed across 16,470 state primary schools.
School activity will be complemented by a wider consumer campaign aimed at students, young couples and families, with videos, recipes and other bespoke content shared online, in print and on social media.

The campaign will focus on promoting whole head, prepared and bagged salads as 'nutritious, convenient, affordable and versatile'.

"Salad leaves have a lot to offer time-poor, cost-conscious shoppers looking for easy, healthy ways to feed themselves and their families," said BLSA chair Jackie Harris.

"Our PR campaign will educate media, shoppers and their families about salads' place in a tasty, nutritious and balanced diet."