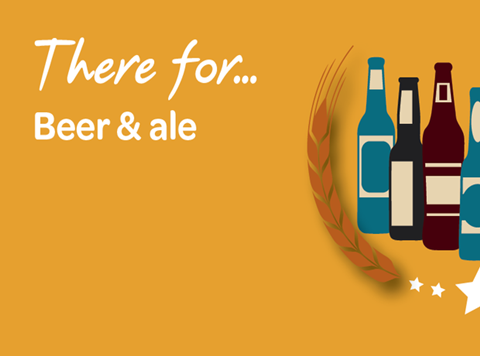 Spar is running a beer event to drive sales of its craft, ale and world beer ranges.

The event, which launches tomorrow and runs until 22 February, will feature a range of promotions on popular lines, which will be supported in-store and online with new PoS and social media activity.

Spar is collaborating with Cobra, San Miguel, Corona, BrewDog and Old Speckled Hen for the event, which will run in stores across England, Wales and Scotland.

"The craft beer and ale market has experienced huge growth and this is forecast to continue, as shoppers look for alternative specialist brands," said Spar UK senior marketing manager Laura McNally.

"As part of Spar's commitment to support regional and local suppliers, the event will provide shoppers with a glimpse of its increased presence in the craft beer and ale category. We are thrilled to be running this event to showcase the extensive range of craft beers, ales and world beers we have on offer for our customers."

Nisa ran similar short-term promotional events last year with its cider and wine festivals, which netted its retailers £1m and £1.2m in additional sales respectively.

"This category will continue to dominate in beer, wine and spirits in 2017 and the in-store event will allow our retailers to maximise the extra sales opportunity and make their stores a destination point for beer buyers," said McNally.